The Speaker Training Event Of 2015 Will Reveal;
Exactly what to say to get rooms full of people BUZZING to invest in you and your expertise!
How to "package" your knowledge into a high-value product that easily sells to TENS, even HUNDREDS of clients at a time!
Why TEACHING & SHARING your knowledge will fill your bank account faster than you can drink from a fire hose!
Why many of the World's BEST Speakers have publicly endorsed what you are about to hear…
PLUS!! The secret to your "selling DNA" (revealed for the first time outside elite circles)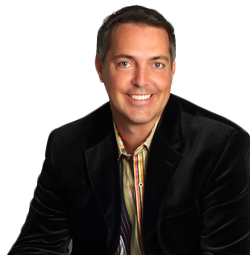 From The Desk Of Sean Roach
International Best-Selling Author/Presenter and Celebrity Speaker
Coach, Responsible For Hundreds Of Millions In Platform Sales!

"You've just stumbled upon a way to make your yearly income in 90 minutes…"
If that sounds like a "crazy" proposition to you… then the following story will do more than just open your eyes to a more rewarding way of working with customers…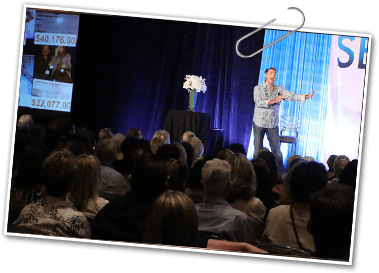 It will rock the way you think about doing business—PERIOD!
Read the following story as I explain why…
When I first heard of Anne-Marie, she was a 41 year old Naturopath running a successful little business from home.
In a small niche (let's face it), she was doing "okaaay" compared with most of her competition… not exactly setting the world on fire… but busy.
Anne-Marie also had one important thing in common with YOU…
Like You… She Was
Fantastic At Her Job!
She'd built an EXCELLENT reputation, and because of that, her schedule was always full with referrals and repeat customers. Several times in fact, she was even asked to speak at Health & Wellbeing events.
That turned out to be a real eye-opener!
After a nervous first talk, she was surprised to find LOTS of people wanting her attention… wanting to simply be in her presence. Almost like being a celebrity.
Anne-Marie was by no means an "electric" speaker, yet these limited appearances quickly lead to more and more work.
(There was just one small problem with that) …
Anne-Marie was "swapping time for money", so pretty soon there was no time left to swap! She was always tired, never had any time for family, still wasn't making great money, and worst of all…
…Her Income Had
Hit A Glass Ceiling!
"NOW WHAT??"
But Anne-Maree was smart!
She wisely realized it would be impossible to change this situation unless;
a) She started charging more for her time (potentially upsetting a large number of her loyal clients in the process—only to be left with the same problem)
Or…
b) Find a way to LEVERAGE her skills
Anne-Maree was also OBSERVANT.
She noticed there were a small handful of "leaders" that seemed to be making 90% of all the money.
She wondered how that was possible given they were working in the SAME market, with the SAME customers, and against the SAME time constraints… So Anne-Maree managed pulled some strings and convince one of these leaders to meet up with her.
Here's what happened next…
After listening to Anne-Marie talk for ten minutes or so, the leader finally gave her this advice…
"You'll never get rich working with clients one at a time. What you need to do INSTEAD is PACKAGE what you know into a product you can sell to MANY clients AT ONCE… From Stage… where your influence is at its HIGHEST! (This will give you tremendous leverage)"
Upon hearing this… A LIGHT BULB went off.
It had never occurred to her to do business in that way before. But no sooner had those words left the leader's mouth that, with overwhelming clarity, she KNEW EXACTLY what she needed to do! …
She needed to use her presence on stage (and the short "window of celebrity" it creates) as a launch pad to sell her product.
Put simply… She needed to "Sell From Stage".
…Arguably The World's
Highest Paid Skill!